Blessed by the Natural Sounds of Hatsukawa River
The Scent of the Ocean and Abundant Hot Springs
Atami has long been popular as a place to refresh your body by bathing in its waters.
All our guest rooms come with open-air hot-spring baths.
The large public bath is also outfitted with a dry sauna.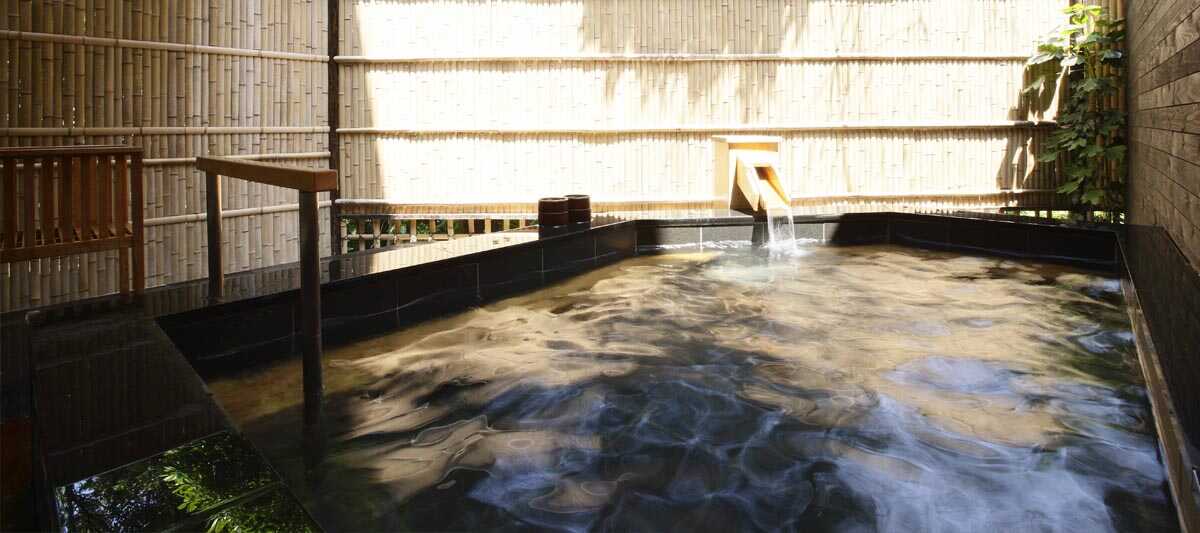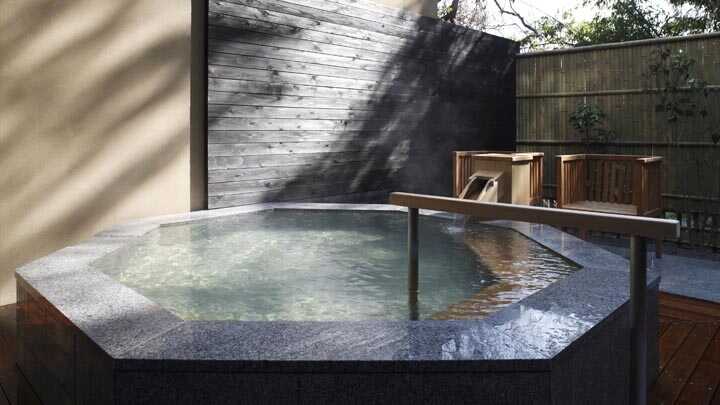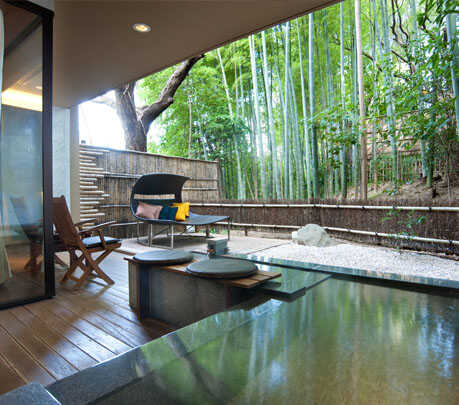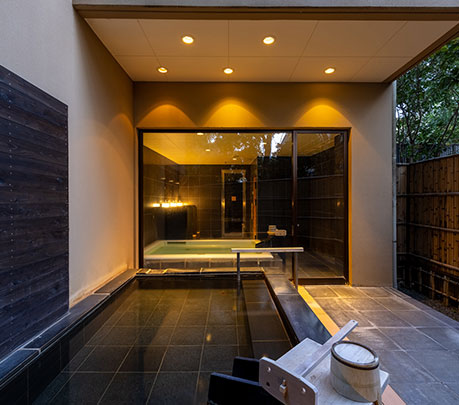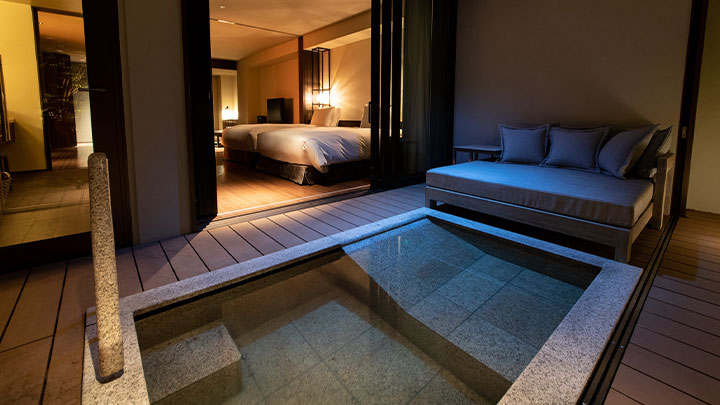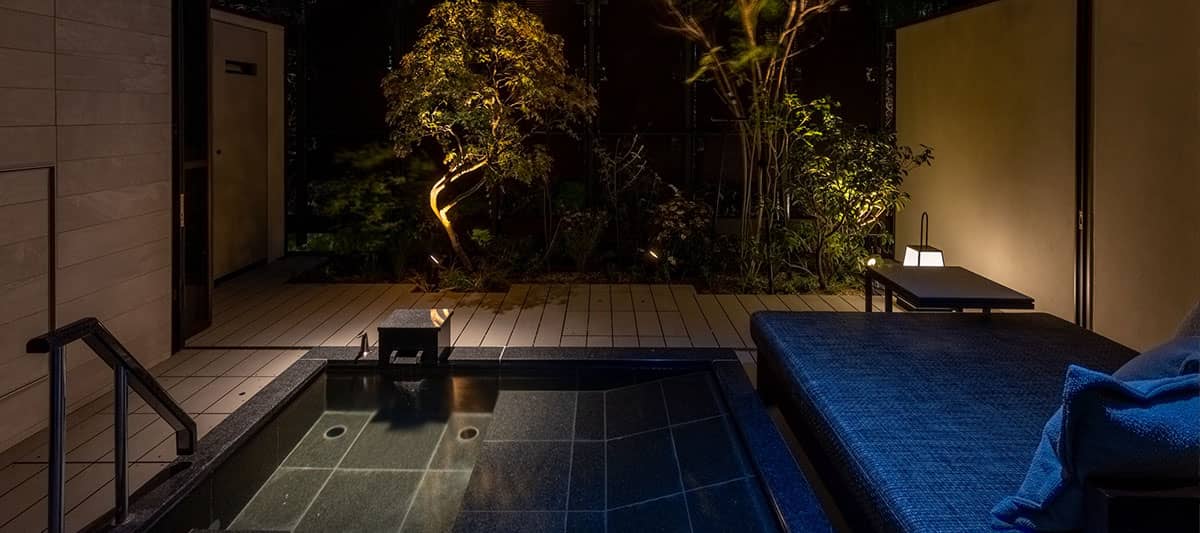 Hotspring Information
Hot spring name
Atami Hot Spring - Atami No. 47
Spring type
Calcium-sodium-sulfate-chloride spring
Communal bath opening hours
6:00~11:00 / 15:00~24:00
Circulation system
Guest room at FUFU Atami: Free-flowing Spring, no circulation filtration type
Guest rooom at Konoma No Tsuki: Circulation filtration type
Large communal bath: Circulation filtration type
Water color
Clear
Discharge rate
82 liters/minute
Effective for
Nervous disorders, muscle pain, joint pain, shoulder stiffness, motor paralysis, joint stiffness, bruises, sprains, chronic gastroenterological disease, hemorrhoids, sensitivity to cold, fatigue, cuts, burns, chronic skin disease, chronic gynecological disease, and promoting general health
Contraindicated for
Acute illness, active tuberculosis, malignant tumors, severe heart disorder, respiratory failure, renal failure, bleeding disorder, severe anemia, hypertension, early-stage pregnancy, late-stage pregnancy